Not sure if these are related, but it seems probable. I exported a small portion of my Aperture library into its own library, and then used Avalanche to convert that to Lightroom. When looking at the Metadata block in the Library module, the JPEGs all have a line that says "Sidecar Files" that's set to "xmp":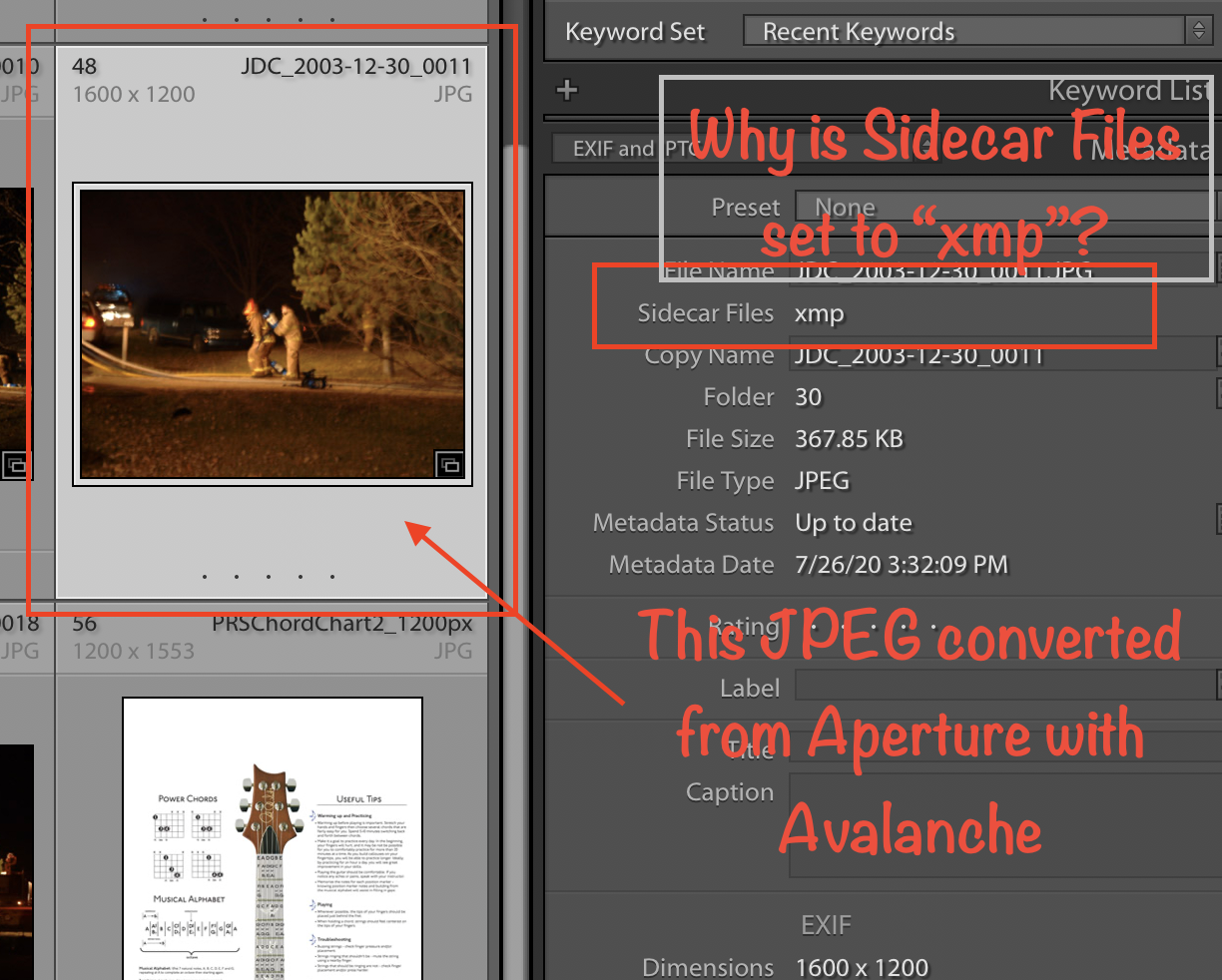 If I use Lightroom to import a random JPEG, its Metadata block doesn't show this line: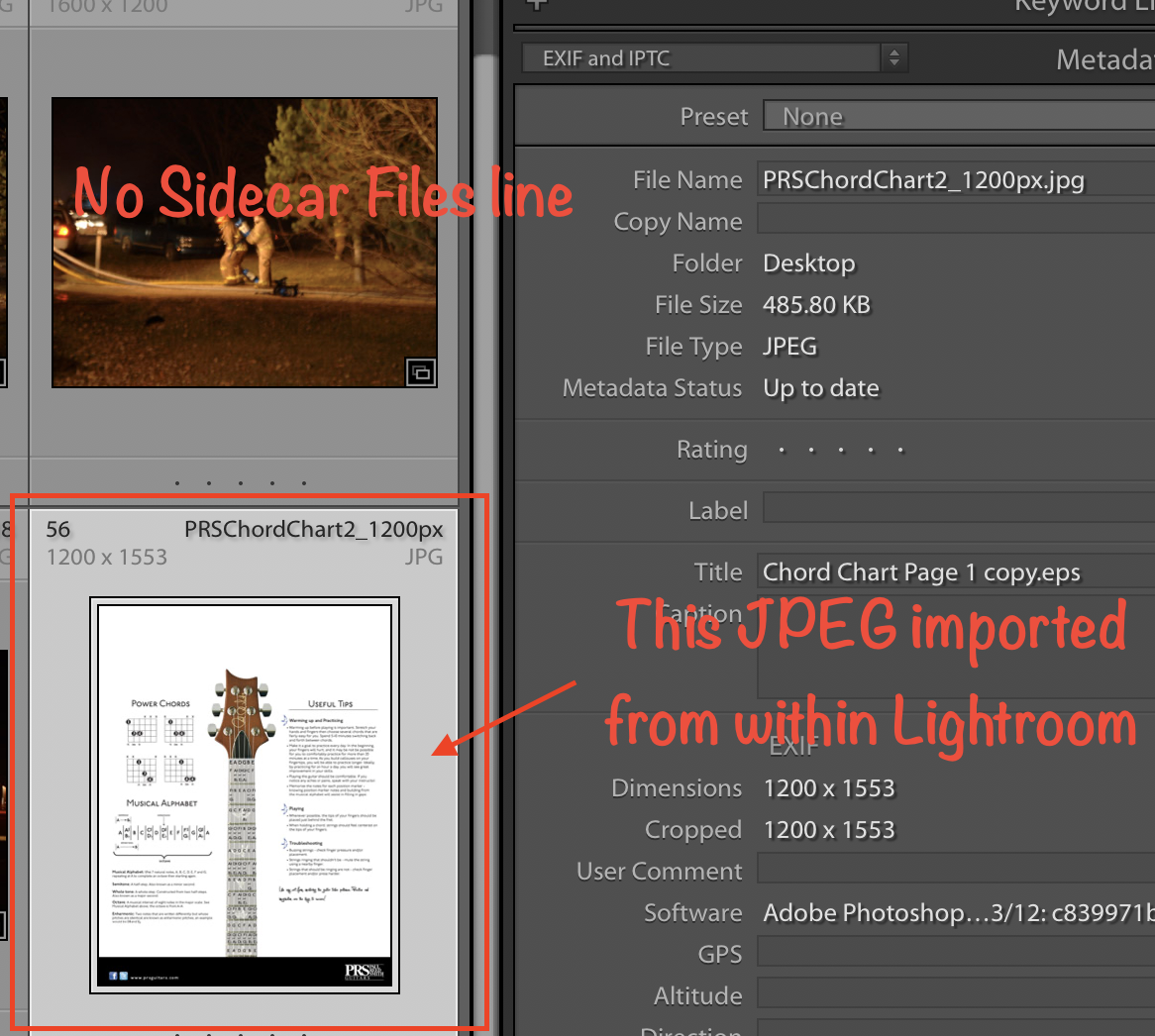 If I then try to select a metadata preset, I get the Lightroom error "An internal error has occurred. Info: XMP setStructField threw unknown exception":


If I click OK and try it again, it works the second time. If I select multiple images and try to select a preset, it gives the same error once for each of the selected images, meaning you're clicking OK over and over and over.

I'm guessing the preset selection is failing because the JPEG has a sidecar file set when it shouldn't, since JPEGs don't use sidecar files.

Also, Avalanche is setting a Copy Name on every image, while images imported using Lightroom have their Copy Name left blank.