This article describes the color palette extraction and harmonies information that can be found in Peakto.
If the AI preferences have been set up appropriately, two color palettes consisting in 5 colors will be extracted when Peakto analyses each image.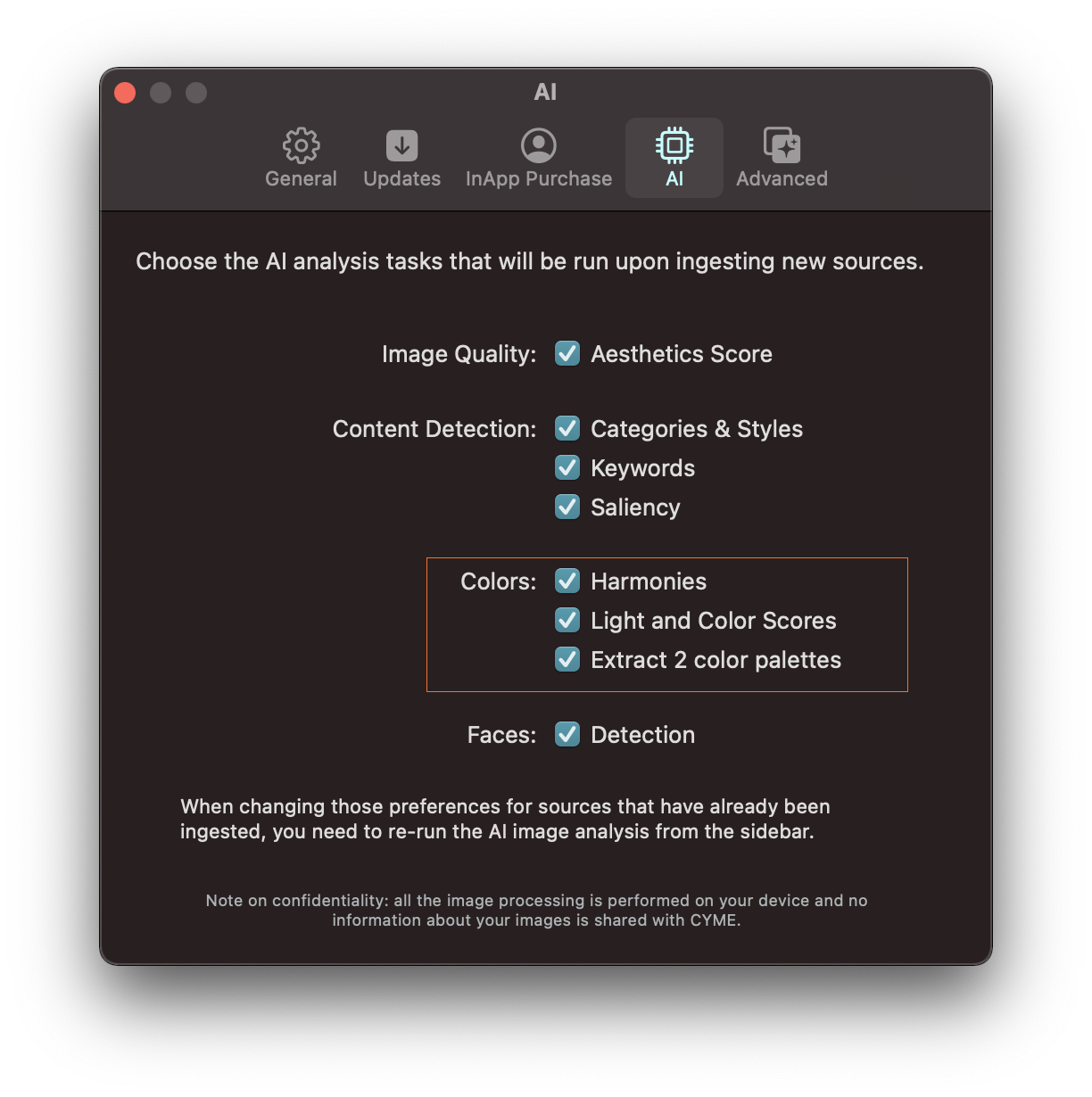 The bright color palette gives more weight to brighter color, while the colorful color palette emphasises more colourful colors.

Peakto also computes a monochromatic score for each image to determine if a there is a very dominant color in the palette. Images will scores above 90% will be reported in the monochromatic section of Panorama.

With those palettes, Peakto will determine if the layout of the colors on the color wheel corresponds to a predetermined color harmony scheme.

To find out more about color harmonies, please visit
this site
. You can also experiment with color harmonies and color palettes on the beautiful
Adobe colors site
.