This is a simple question: how do I know where my source libraries are and how do I pass them to Avalanche ?

There are 3 ways to select the input libraries :

1/ either you know exactly where it is on disk. Then it is just a matter of dragging the library file (Aperture library or Lightroom .lrcat file) to the Avalanche window, and Avalanche will immediately recognize the file and analyze it.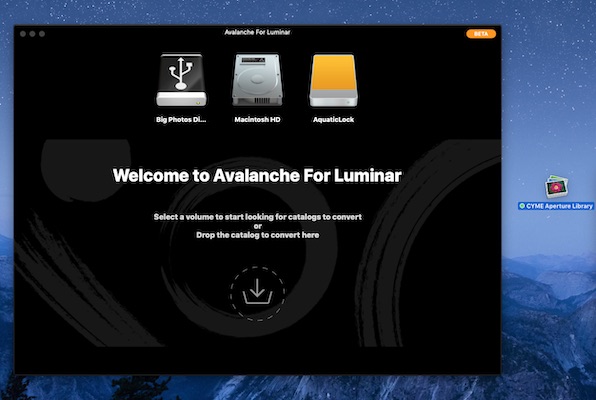 2/ either you don't know where your catalogs are. Then simply select a disk volume and let Avalanche find all the catalogs on the disk.

Two situations can arise:

if you volume is indexed by macOS search engine, then you should see a full list being populated, like in the screen below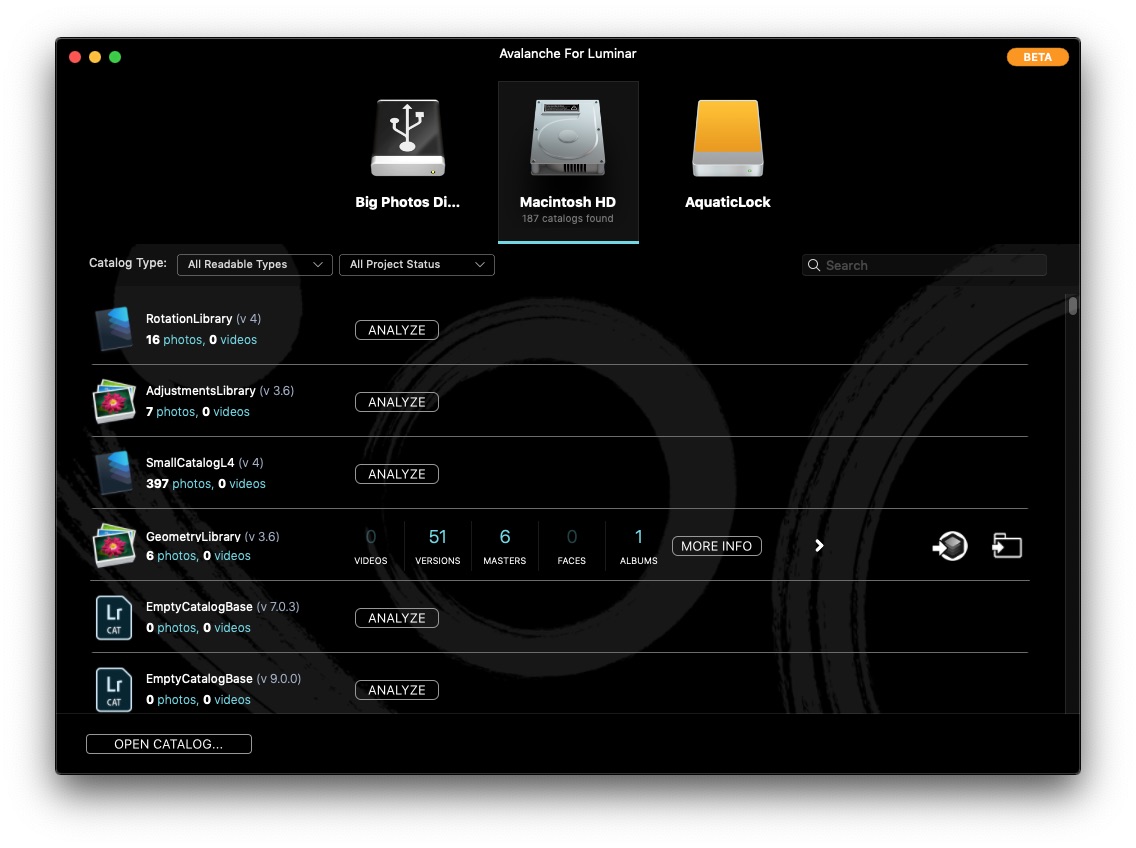 if your volume is not indexed, you will see the following screen.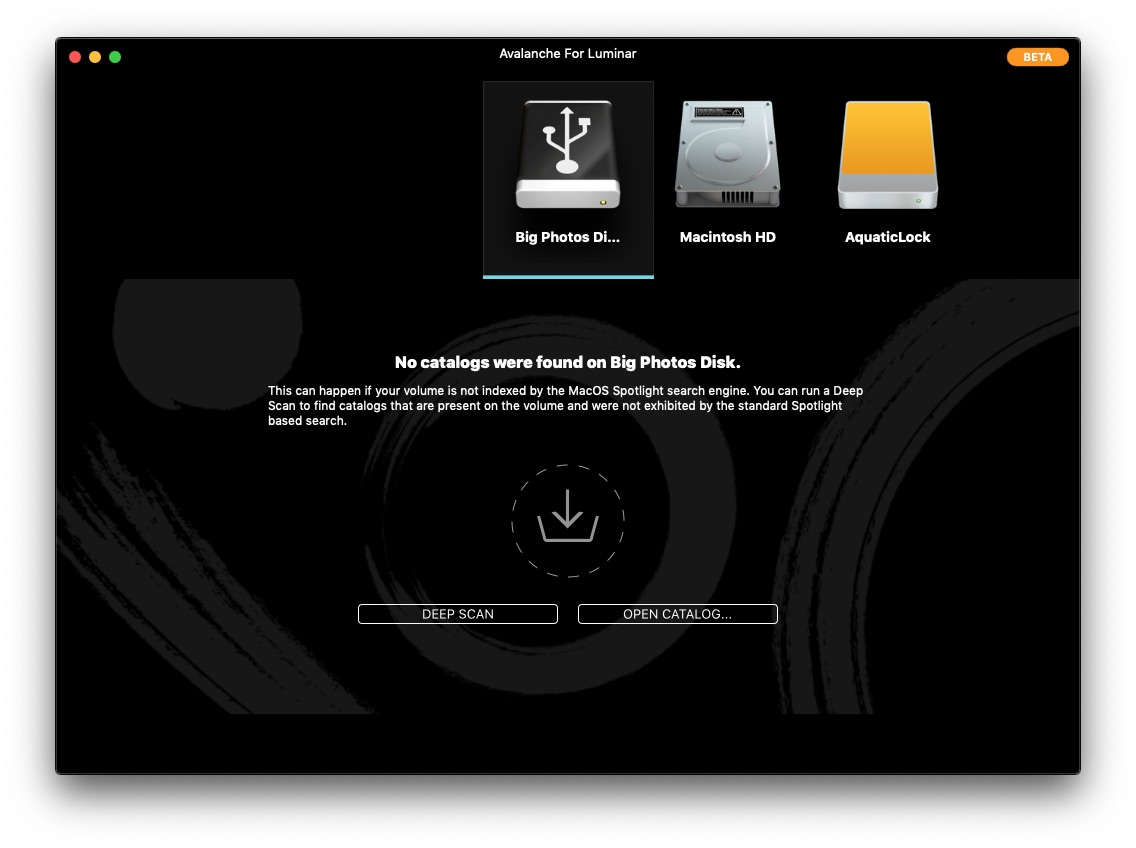 If this happens, simply select 'DEEP SCAN' and Avalanche will scan your disk for all catalogs.

3/ if you rather navigate your drive using a file chooser, choose File > Open Catalog... or click on the OPEN CATALOG... button.