Good news, Peakto is fully compatible with the new version of Lightroom 2023 on the first day of launch.
Backup
At first, before upgrading Lightroom, be sure to have a full backup of your catalogs. It can be a Time Machine backup or Lightroom automatic backup. More information on https://helpx.adobe.com/lightroom-classic/help/back-catalog.html
Upgrade Process
When you upgrade from Lightroom 2022 to Lightroom 2023, Lightroom will ask you for a new name for your Catalog.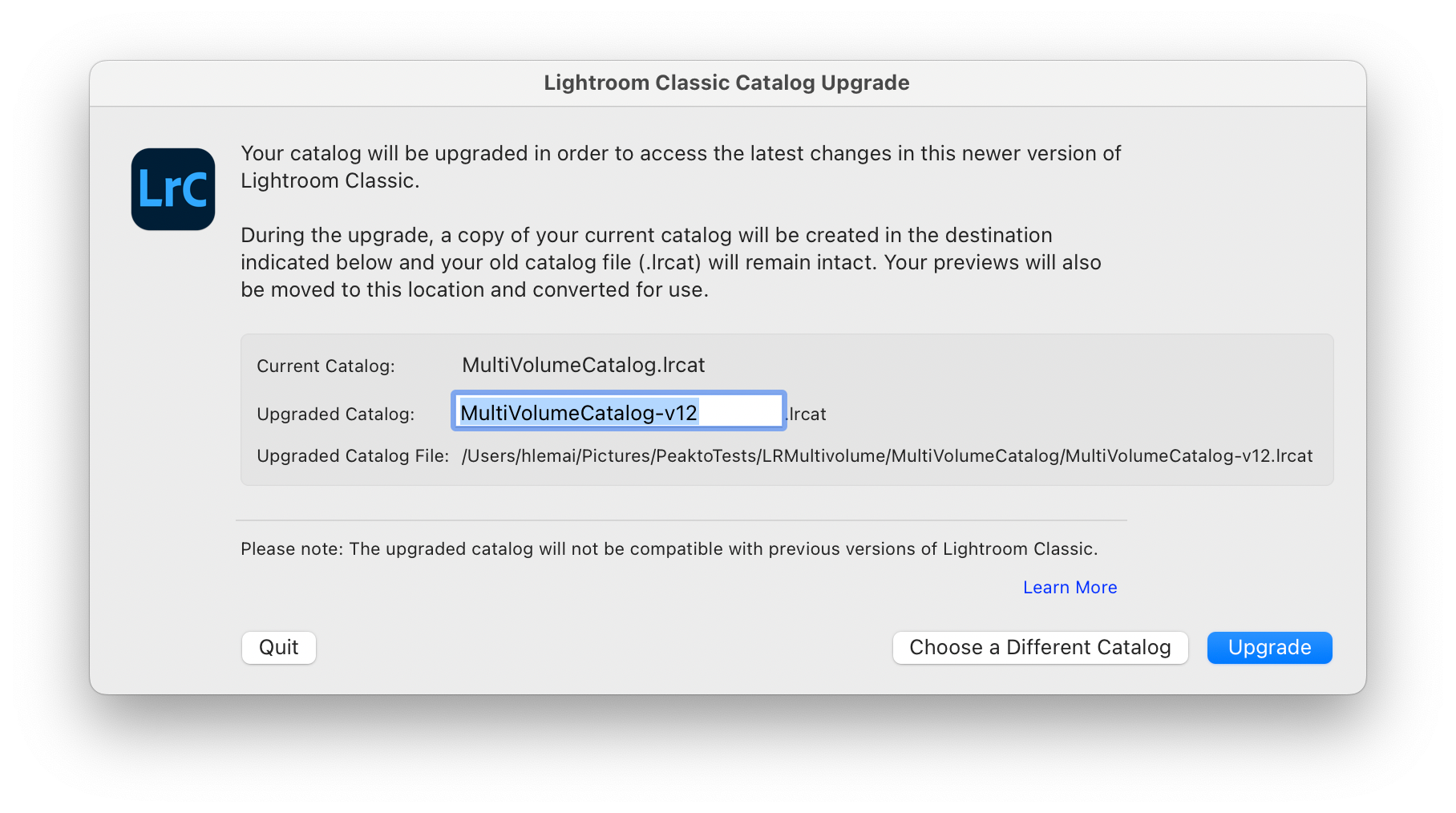 This catalog upgrade process will copy your catalog, upgrade this copy and keep your old catalog in the same folder.
Peakto is still referencing your old catalog.
How to reconnect Peakto to your upgraded catalog?
To avoid a full re-ingest of your upgraded catalog, you can rename your catalog.
In your Catalog folder, you will find 7 files.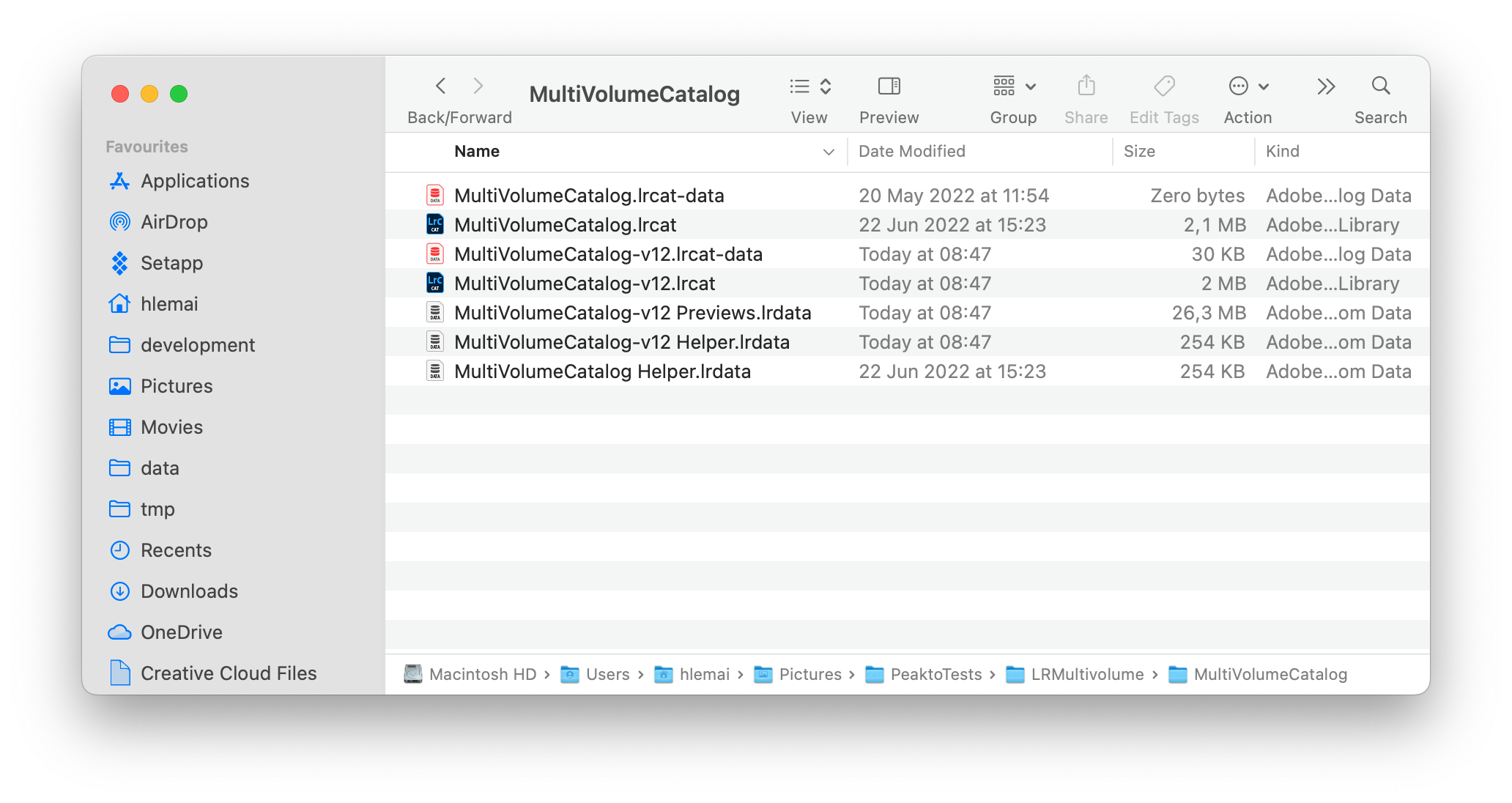 There is:
3 files of your old catalog
4 files for your upgraded Catalog (with the suffix "-v12")
At first you have to delete the files of your old catalog: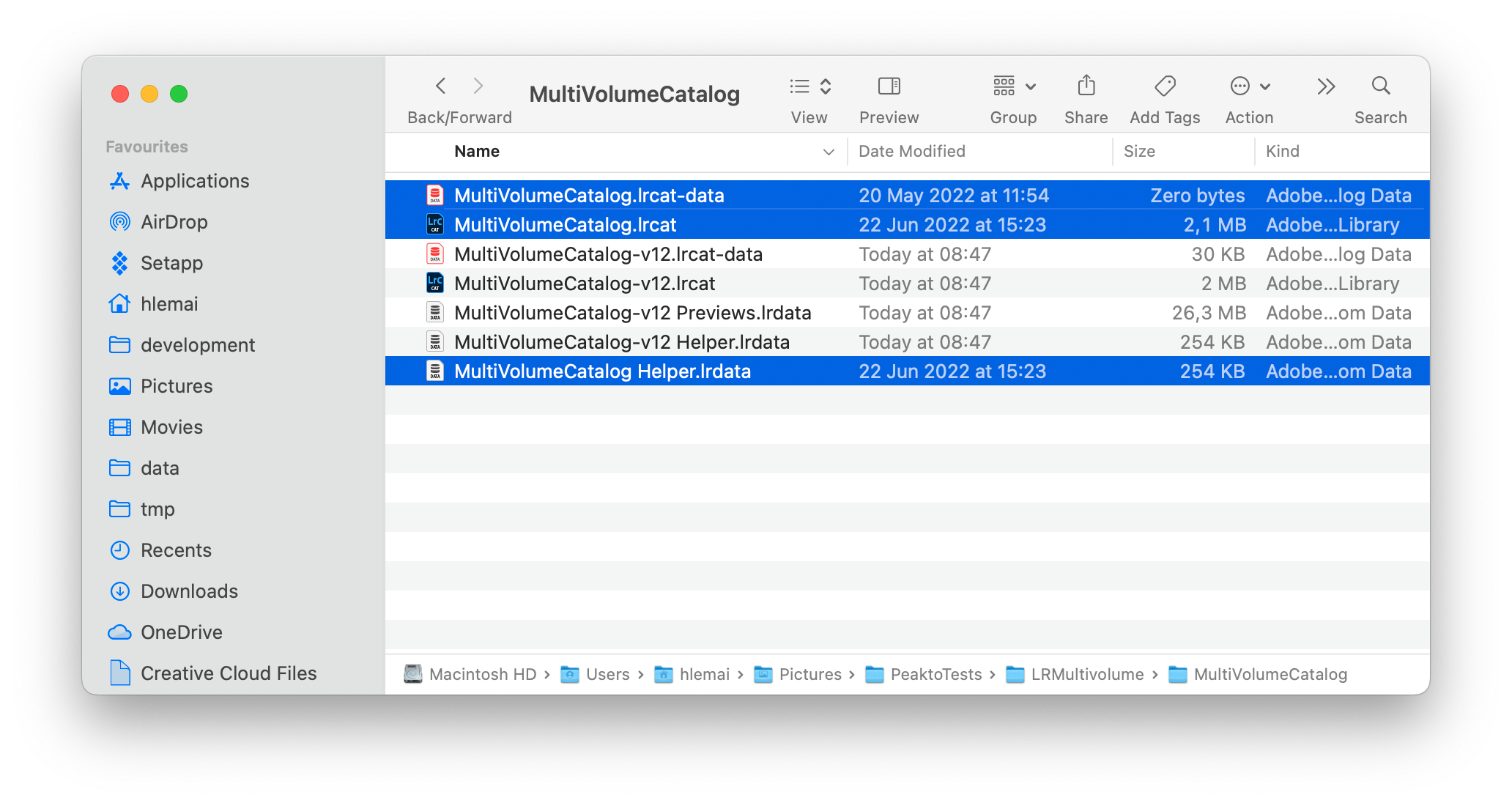 And after that, you have to rename the 4 files removing "-v12":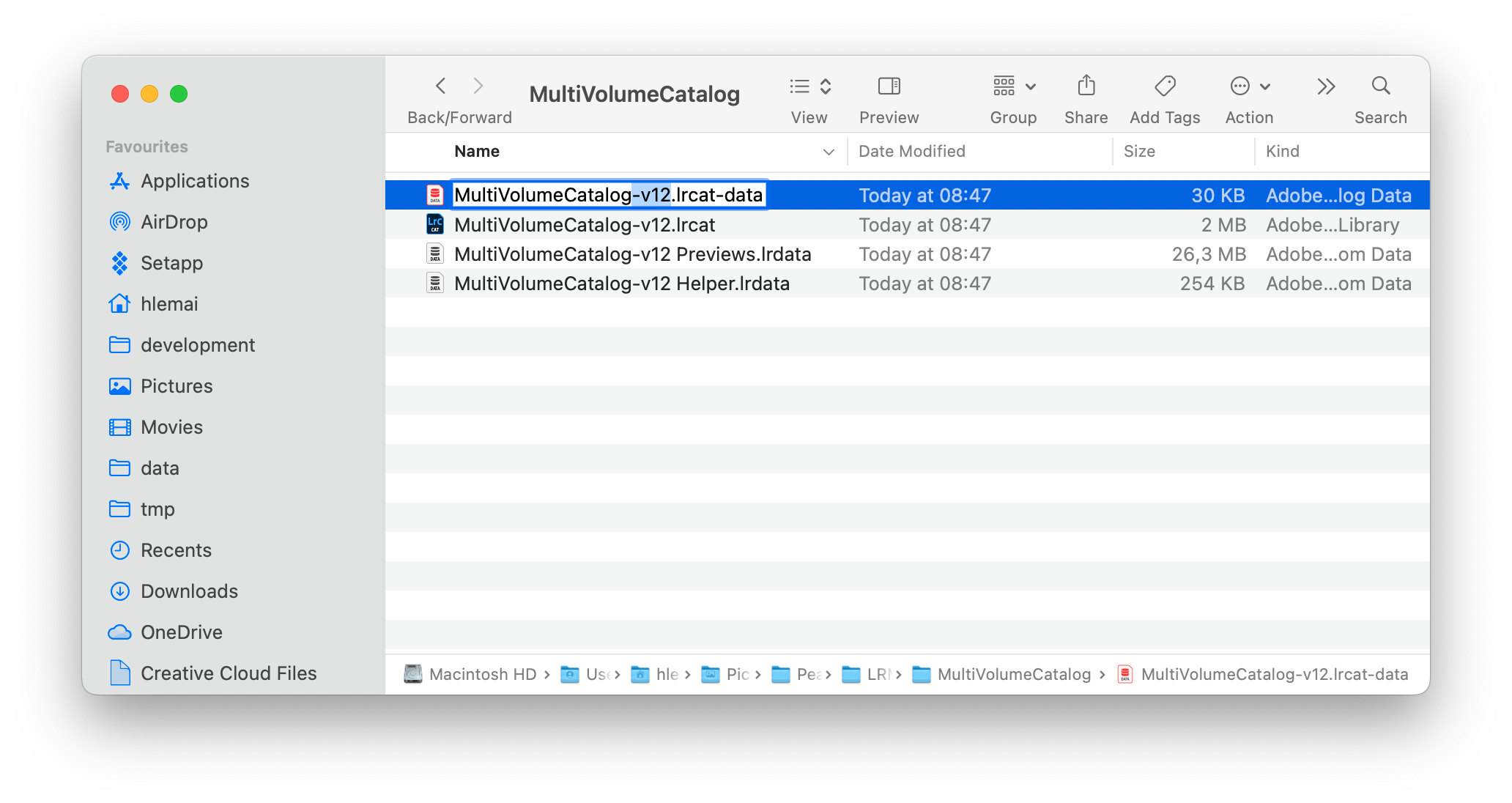 At the end your folder should look like this: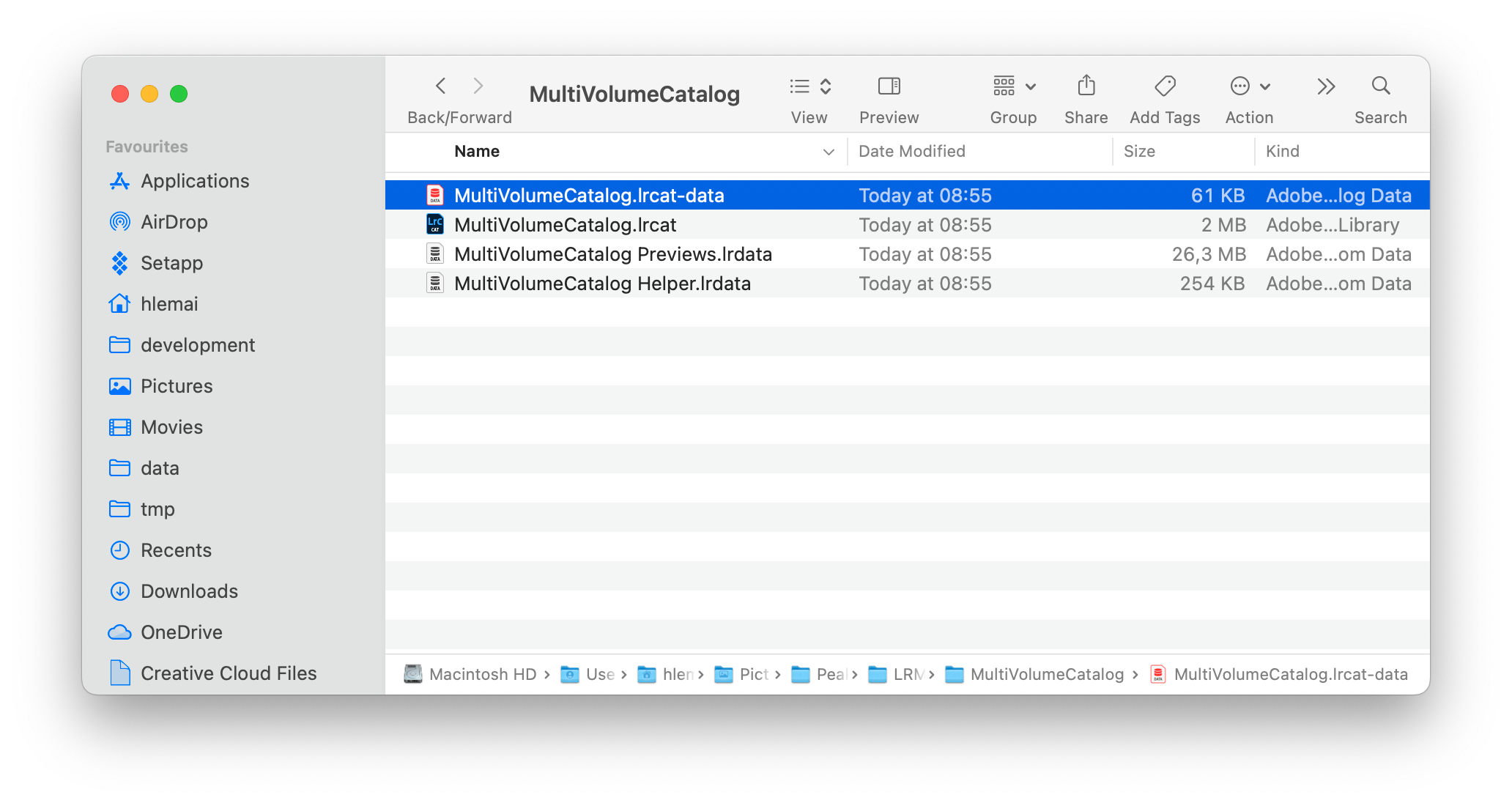 Now Peakto is able to use your upgraded catalog.