When you convert an input catalog to Adobe Lightroom Classic using Avalanche, you have to pick up an folder on disk and Avalanche will generate all its outputs inside that folder.

More specifically, if you choose this destination catalog to be OUTPUT and your catalog is named MyLibrary, then you will end up with the following structure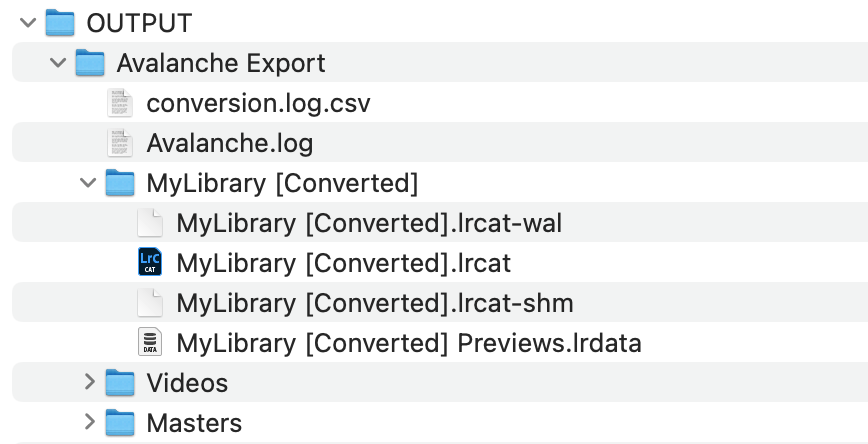 Your converted Lightroom library is called MyLibrary [converted].lrcat and lives inside the OUTPUT/Avalanche Export/My Library [Converted] folder.

Is it possible to relocate that output catalog ?
The short answer is yes. If you take the .lrcat file and move it somewhere else on disk, it will open just fine and properly reference all the images.

Is it possible to relocate the image and video folders ?
The short answer is yes, but as with any file relocation, you have to tell Lightroom where you have moved those files.

It is really simple:

- launch the catalog in Lightroom,

- go to the folders panel and locate the Masters and Videos folders in that panel. Lightroom will indicate that they are missing. Simply choose to locate them and point Lightroom to their new location.